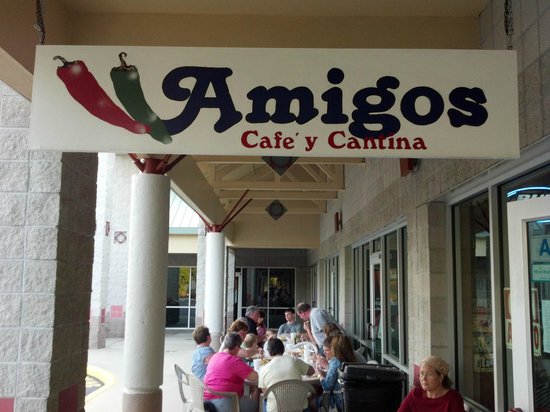 Thank you for visiting Amigo's Cafe and Cantina. We are proud to serve you our delicious food inspired from the gulf coast of Baja, Mexico, to the beautiful seaside community of Santa Barbara, California.
Our food is prepared fresh daily using the finest ingredients possible and served by friendly, helpful people, in a clean comfortable atmosphere. If for any reason, there is something that is not to your liking, please let us know.
We take pride in each meat that comes from our kitchen and want you to enjoy it as much as we enjoy making it for you.. As' you can tell, this is no ordinary taco shop, so experience some unique food from this region and BUEN PROVECHO!!
Gracias, Amigos!
We are very excited to have won the Trip Advisors' Travelers' Choice award for 2020 . We will continue to server the best food possible and to earn your trust and business. Thank you all for your kind reviews and patronage!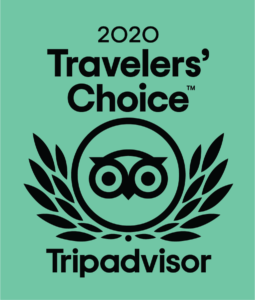 Best Margarita's and awesome food! You can't go wrong with the fish tacos, burritos, fajitas or the margaritas!! Great, friendly staff!

PaulyPauly2014
2020-06-11
Authentic Dinner After a day at the beach, we were told this place was perfect for authentic Mexican style cuisine! So my wife and I decided to give it a try on one of our last nights here in HH We started of with the Chips, Salsa & Queso Dip....Perfect in all aspects even the Salsa Bar~ The Queso was perfect, Spicy and Consistent! Amazing salsa and the Green Salsa was perfect! My wife had the Nachos W/Chicken and I had the Killer Burrito (Carnitas) It was phenomenal and perfect! Ingredients made each piece pop! What an amazing place....Portions were enormous and Wow! Amazing Margaritas too add to this fabulous meal~ The servers and prep cooks were working constant and the place was clean and an amazing atmosphere with indoor and outdoor seating! Highly recommend and what a hidden gem of the beaten path. A HH place from now on for us~
The best Mexican food ever!! I'm very picky with Mexican food. The experience, the food, the cleanliness of Amigos... and did I mention the food? This is simply the best food in Hilton Head. The stuff was super friendly. My friends loved their food as well!!! I highly recommend it!!

Excellent food! Excellent food and great, fast service! Small place- we ate outside. No wait was a bonus! Margaritas were very good as well. Definitely coming back!

Best Mexican Always make it a point to go to Amigos at least twice during our weeks vacation on the island. Food is excellent and you get plenty! If you like Mexican don't miss this restaurant!

Great Mexican Food If you want great, authentic Mexican food then Amigos Cafe and Cantina is the place to go. A small family run restaurant with fabulous food. The staff is friendly and the service is excellent. Be sure to come hungry, because the portion are large. You will not be disappointed.
Small divey kind of place Small divey kind of place but food is wonderful. You order at the counter and seat yourself. They didn't have chimichangas on the menu but they made them for us by special request. The preparation and taste was excellent. Been there 3 times this trip 😎

Mexican food Wow barbecue chicken taco salad. The best. Ordering is weird come in grab a menu sit yourself. When ready go to bar and pay. Chips and salsa is extra

ModernWanderers
2019-12-29
Love the authenticity! I don't often give 5-star reviews, but somehow feel this place deserves this rating — perhaps mostly because of its authenticity. From the music to the counter staff ... from the shy, beautiful women cooking out the back to the actual food itself ... and from the gentle simplicity of the cantina to the line-up of beer-drinking locals at the bar ... one could almost mistake oneself for actually being in Mexico. Once we ordered our meals from the front counter (which was a tough thing to do ... if only because the menu is so extensive and it was hard to decide what to eat!) and took our seat at a table, our drinks and then meals were quickly served. And oh my, those meals! Super fresh and absolutely GINORMOUS. None of us could finish what we'd ordered (probably shouldn't have ordered the chips and salsa as a starter...) and took about 2/3 of it home as leftovers. My taco salad with chicken was one of the best Mexican salads I've ever had, though my husband wishes he'd ordered something other than the chicken fajita burrito — he loves burritos but not so much fajitas, so will try something else when we go back. Loved the cozy atmosphere and the decor — one could sit and idle away hours here, just sipping beer and staring at the walls! Will definitely return when we're back here in the summer.

Great Mexican food My wife and I had the fish, steak, and chicken tacos. The fish and chicken were our favorites. Also had a coconut margarita. It's was very good.
We visited Amigos Cafe Y Cantina during a weekday summer evening. We showed up a little before 5:00 and had the pick of almost any table. By 6:00 the place was packed with people both indoors and at their outdoor seating. When we entered, we were invited to sit anywhere as we read through the menu. When we were ready to order, we approached the counter to place our order, and the food was delivered to our table a few minutes later. The food was good and the portions were generous. I ordered carnitas tacos, and the two soft corn tortillas were topped with a mountain of pulled pork with beans, onions, and cilantro. I enjoyed every bite. Amigos Cafe Y Cantina is a good place to visit if you are hungry for some tasty Mexican food served in a casual setting.

Greg Squyres


7/09/2022

We came here twice while on the island -both times food was delicious, service was hospitable and so attentive !! Generous portions, great margaritas - we loved it both times! One visit we came with a party of nine and despite the busy dinner hour, we were seated quickly and the service was as good as when we only had two people! HIGHLY RECOMMEND!!! We will be back !

lisa sweeney


12/02/2020

Some great Mexican food. Most visit! Place gets busy so don't expect to get a seat.

Paul Stumpf


5/02/2022